DES is pleased to provide and maintain printing capability in the Instructional Computing Lab, room 323. Please adhere to the following guidelines so that this service can continue to be provided without charges or quotas.
Printing is not for personal use.
Please be mindful of the usage of printing supplies.
Although supplies are checked regularly, it can happen that paper runs out. If paper is needed, please contact DES Computing Services Staff
For printing posters:

Do not use solid or textured backgrounds. Color images, graphs, and text boxes help to make a great poster, but backgrounds waste resources and are against our policy.
Check image sizes before inserting into your poster. Use programs like paint or photoshop to reduce images sizes. Large file size may affect your ability to print.
Leave a 1 inch margin around your content because there is a nonprintable area near the edge of the paper.
Typically, plain paper is available on a 36 inch roll with poster sizes 36 inches by X (X > 36). Other paper sizes and finishes may be available upon request.
Plan ahead! Printing a poster at the last minute can be stressful.
Only one designated computer can print to the poster printer. Login is explained on a sign posted near the printer.

Faculty and Instructors: For poster presentations or large print jobs, it is helpful to know the schedule so that adequate supplies can be inventoried.
Some poster printing screenshots (from powerpoint 2016).
---
Check document size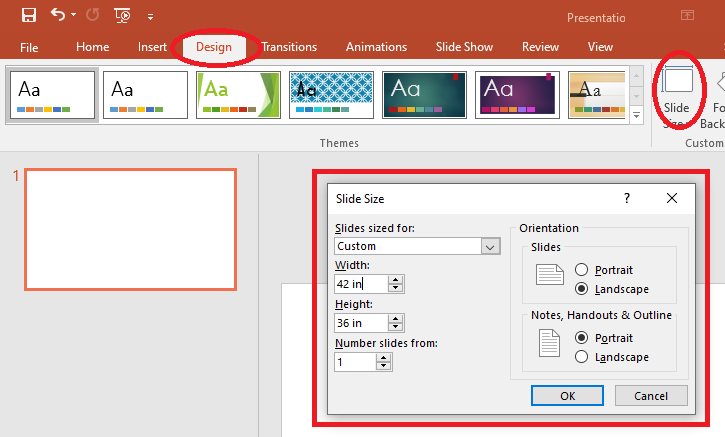 ---
Scale to fit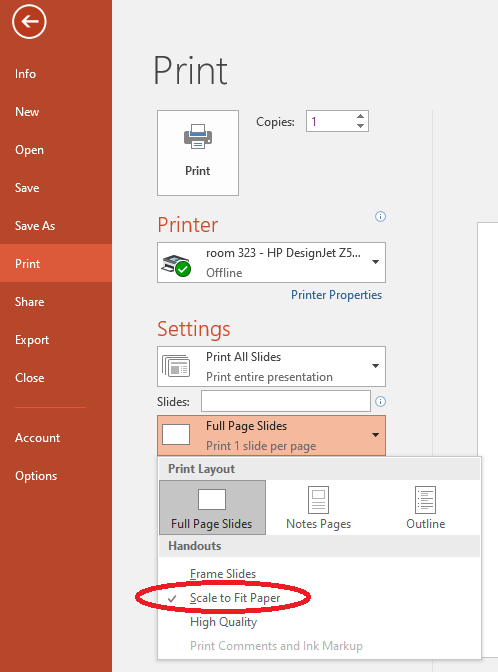 ---
Match paper size to document size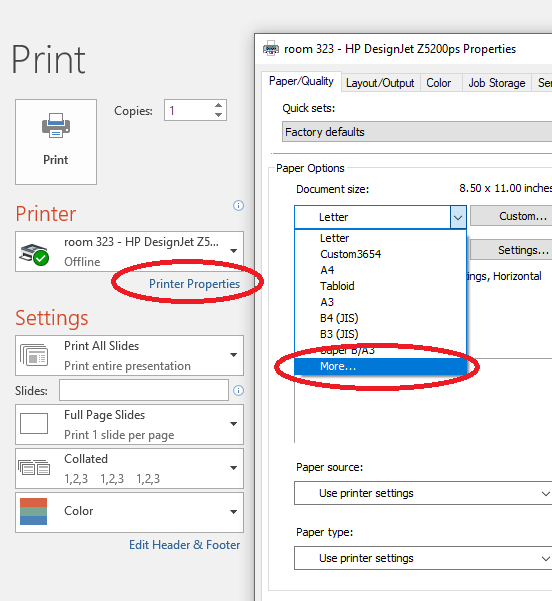 ---
Scroll down for the custom sizes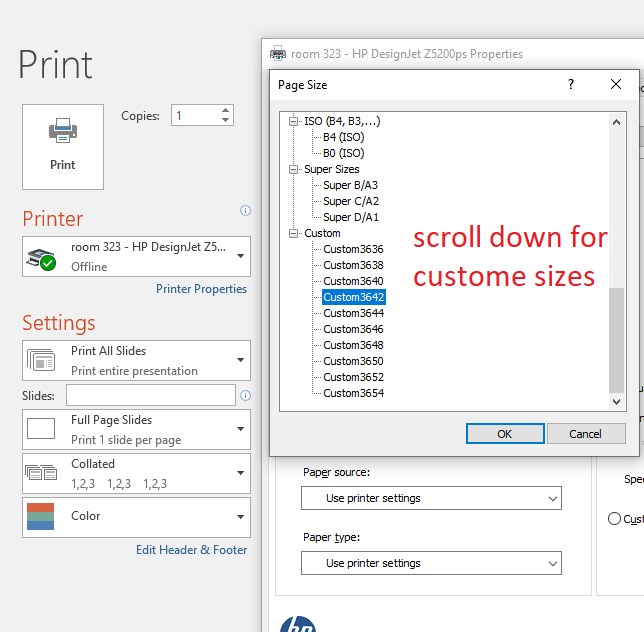 ---
Check paper source and paper type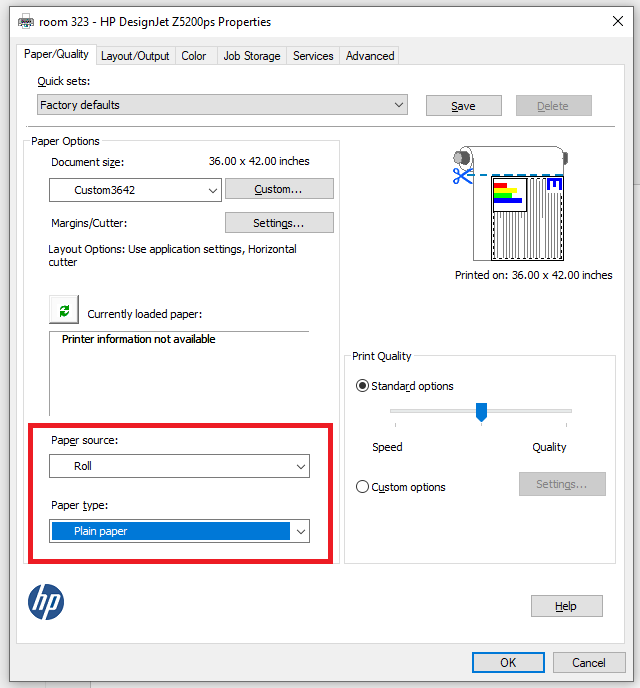 ---
OK, Print!